Repair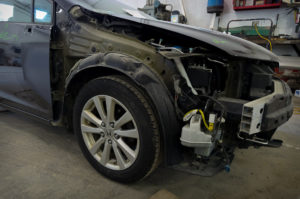 Keeping your car running in top condition is important for a number of reasons. The most important, is you and your passengers' safety. The last thing you want is for a problem to arise when you are traveling on the highway that could put yourself and the passengers in your vehicle in danger. Having regular mechanical maintenance conducted on your vehicle will keep your car safe and your costs down in the long run too. It's much more economical to fix a small problem now than it will be when it turns into a big problem down the road. In addition to a safe car, one that is maintained mechanically will be more reliable and get better gas mileage. At T&M Automotive, we pride ourselves in providing a complete, high quality automotive service to the people of The Berkshires. From simple oil changes and other routine maintenance to serious engine work, we can do it all when it comes to auto repair.
At our garage on Curran Highway in North Adams, customer satisfaction is our number one priority and we go out of our way to ensure that every job is completed to our high standards. At our facility, we have a team of highly trained, experienced and knowledgeable technicians who carry out every kind of mechanical auto repair and maintenance on all types of regular and commercial vehicles. We are also a licensed testing center for the Massachusetts Vehicle Check for both regular car inspection and commercial vehicle inspection. In fact, we are the only commercial inspection station serving Northern Berkshire County
With this in mind you can be sure that our team of mechanics will provide outstanding work for your vehicle. Whatever the problem is with your vehicle, big or small, our team of friendly and well-trained mechanics are here to assist you with your every need.
Brake System & Rusty Brake Line